About BatAbility Courses & Tution
Whatever the subject matter, we can deliver bat-related training or business skills development for you or your team. This can be on a 121 and/or B2B (Business to Business) basis. Whether it is one person who requires self-development, a small group session or a larger course, we are able to create an event that will deliver to your expectations.
Your training can be delivered online, or from our training centre in Polmont, Falkirk, or at a location of your choosing.
 Get in touch with us today to discuss your requirements.
Our training is always delivered in a friendly, relaxed & informative manner.  Here is our team, who are occasionally supported by others on specific matters as/when the need arises.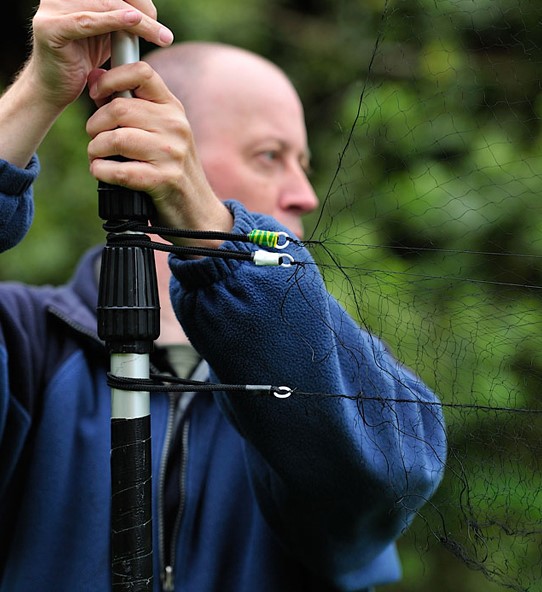 Neil Middleton ACIEEM
Managing Director
Neil has substantial experience in business management, consultancy, people development, training & the associated skills associated with running SME businesses. As well as being the owner & managing director of BatAbility Courses & Tuition, Neil also owns Time For Bespoke Solutions Ltd. In the past Neil was the founder & MD at Echoes Ecology Ltd, & has also been a Scottish Natural Heritage Bat Case Officer, as well as the founder & chairperson of Bats & The Millennium Link (BaTML).
Neil is a NatureScot licensed bat worker and trainer, & also holds Natural England (NE) bat licences (Class 1, Class 2, Class 3 and Class 4). Neil has also held bat training licences from Natural England (NE) & the Northern Ireland Environment Agency (NIEA).
A total of 413 training events (4,690 attendees) (as at 31.12.22) designed & delivered across a wide range of customer types & industry sectors, including training workshops/courses covering a variety of subjects to the Bat Conservation Trust's National & Regional Conferences, as well as for NatureScot, Northern Ireland Environment Agency, The National Trust, The National Trust for Scotland, Wildlife Acoustics (USA) & >100 ecological consultancies operating in the UK, Ireland & further afield.
Beyond the UK, Neil has delivered bat training to delegates carrying out research, or working in, the Republic of Ireland, Channel Islands, UAE, USA, East Africa, Malta, Spain, France, The Netherlands, Norway, Denmark, Sweden, South Korea, Turkey & Cyprus.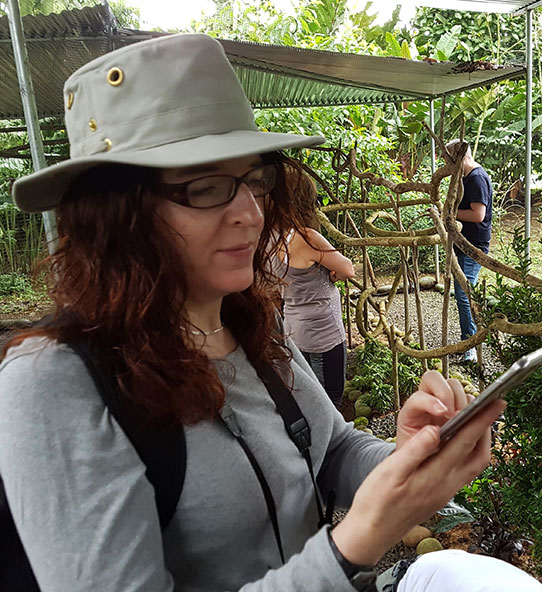 Aileen Hendry
Business Support Manager & Trainer (Non-Technical Skills)
Aileen is heavily involved with the development & delivery of many of our training courses, as well as administrating many of the back-office processes that need to run smoothly in order to help us maintain high levels of service for our customers.
She has substantial experience & knowledge of managing & working within teams, as well as dealing with people from all walks of life.  This has been gained from over 30 years working successfully within the Civil Service, as well as providing valuable input to the day to day running of SME businesses.
Underlying all of this is her professional approach, an ability to provide excellent customer service, along with high levels of organisational skills, a strong attention to detail and a reputation for 'getting the job done'.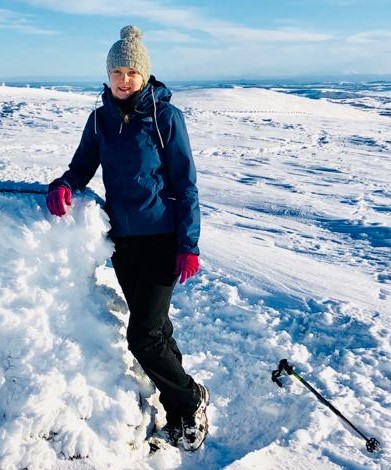 Emily Simpson
Business Support Assistant
Emily joined BatAbility Courses & Tuition in 2022 and uses her excellent customer service & organisational skills to provide business support to our customers, as well as various back office duties.
She has a strong interest in the natural world (especially cetaceans – not that she will be doing much whale watching here), loves travelling, hiking & weekends away with the family in their VW campervan.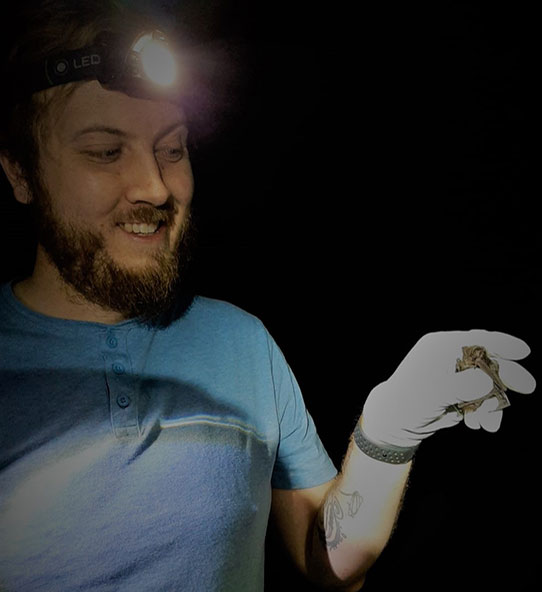 Aaron Middleton
Associate Trainer (Technical Skills), Product Development & Business Support
Aaron is an experienced trainer, who also often gets involved with the development & delivery of our events. With a natural flair for finding practical approaches & solutions, he has strong experience & knowledge of bat-related matters within a consultancy environment, as well as matters relating to other protected species.
He brings a lot to the BatAbility team with his key strengths lying in problem solving, technology solutions, GIS, people development, practical working practices, & of course, advanced field skills.
Aaron holds bat licenses from NatureScot & Natural England, as well as being an NPTC qualified tree climber